Monaco 1885/1967 Collection timbres neufs / en album COTE 5000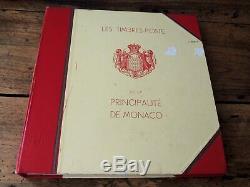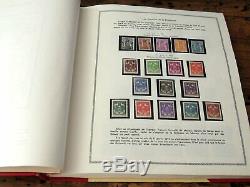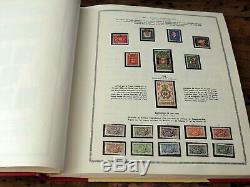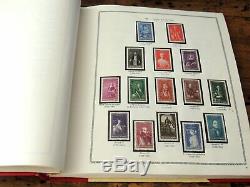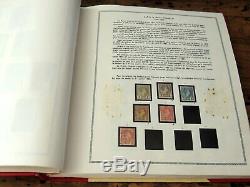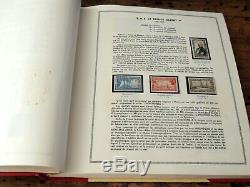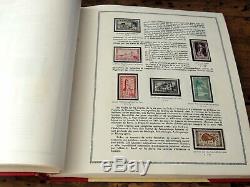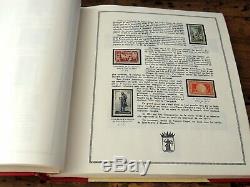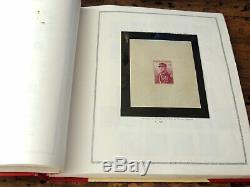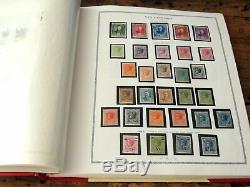 Monaco 1885/1967 - Collection bien avancée, timbres neufs / (large majorité de neufs sans charnière) avec beaucoup de bonnes valeurs et séries complètes. Comprend les timbres de Poste + Poste Aérienne + Préoblitérés + Blocs-Feuillets, montés sous pochettes transparentes dans un intéressant album historique documenté - TB. COTE Yvert & Tellier : 5.000 euros.
Critères de qualités et abbréviations. Tous nos timbres sont garantis authentique , sans indication contraire dans la description. DÉFECTUEUX : timbre avec défauts, généralement filet touché pour les non-dentelés, dentelure incomplète pour les dentelés.
B/TB : Beau à Très Beau, le timbre est "presque" TB, possibilité d'un petit défaut au verso, ou d'un léger aminci, ou d'un léger pli, mais l'aspect du timbre est TB. TB : Très Beau, timbre sans aucun défaut et de très belle qualité, de tout 1er choix.
TTB et SUP : Superbe, pièce hors du commun, dite d'amateur. Neuf sans charnière ni trace : neuf avec charnière ou trace de charnière : neuf sans gomme GNO : gomme non originale càd : Cachet à date PC : losange Petits Chiffres GC : losange Gros Chiffres. N'hésitez pas à poser des questions. Je vends d'autres objets similaires.
The item "Monaco 1885/1967 Collection timbres neufs / en album COTE 5000" is in sale since Saturday, July 13, 2019. This item is in the category "Timbres\Europe\Monaco". The seller is "philamurat" and is located in Murat. This item can be shipped worldwide.
Année d'emission: 1885
Pays: Monaco
Format: Album, Classeur
Type: Timbres
Année d'émission: 1900 à 1940
Qualité: Neuf sans trace de charnière
Région: Europe