Huge Wolrdwide Stamp Collection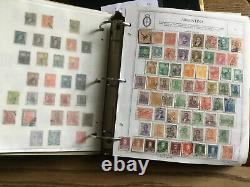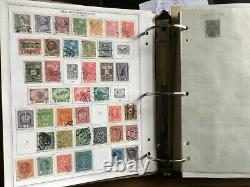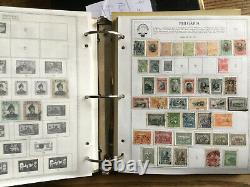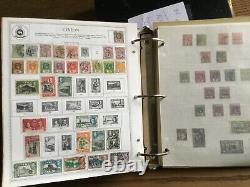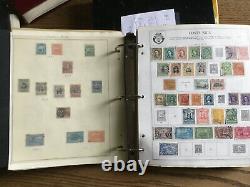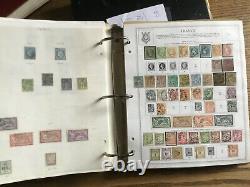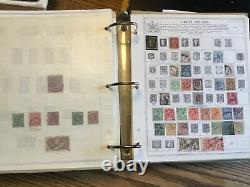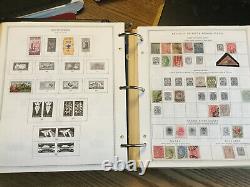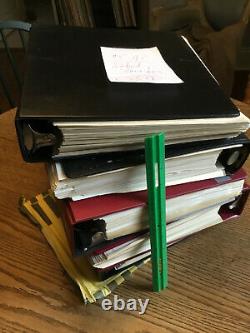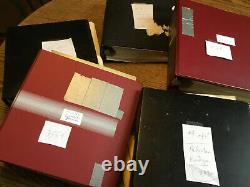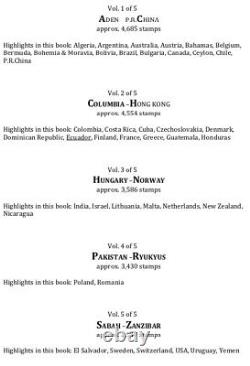 HUGE WORLDWIDE STAMP COLLECTION - 18,800+ stamps from countries around the globe, neatly housed in five fat album volumes. Total weight is over 34 pounds! The collection consists entirely of OLDER ISSUES - almost nothing after the mid 1960s, almost entirely 19th century and first half of 20th century.
The albums have been stored vertically over the years so there are no problems with stuck-down stamps. A written description necessarily focuses mostly on quantity, but what makes this collection truly special is quality. The base album is Minkus Master Global and it has been extensively supplemented by blank pages for additional stamps. Wherever stamps appear on facing pages, glassine interleaving has been inserted to protect the stamps. About the price: I haven't done much in the way of cataloguing this collection. Some highlights are listed below. And that's just a sample: I have no time or patience to catalog it all, or even most. I have priced this collection at about 10 cents per stamp (with nothing for the albums). If you have a serious interest in this collection I would love to hear from you! If you want to waste my time with low-ball offers, please don't! ECUADOR, about 675 stamps, starting with 7 very full pages of issues from the 1860s through the 1930s. FRANCE, about 470, including 7 or 8 full-ish pages with stamps from the 1850s through the 1930s. GREAT BRITAIN, about 210, including a decent Scott #1 Penny Black, the world's first stamp. NICARAGUA, over 800 stamps, starting with 14 full or nearly-full pages of pre-1940 issues going back to about 1870. These descriptions and the photos give only a hint of the depth of this collection. If you are interested in particular countries, please inquire and I will happily supply additional information and photos. This is truly an exceptional collection, not an accumulation of junk.
I haven't done much in the way of cataloguing this collection. Here are some highlights (all, Scott 2021/2022, and all USD) Total cat. Again, these are highlights, nowhere near complete inventories for the countries in question.
And most of the countries represented in the collection aren't listed here at all. This item is in the category "Stamps\Worldwide\Collections, Lots". The seller is "chsm99" and is located in this country: CA.
This item can be shipped worldwide.
Features: In Album